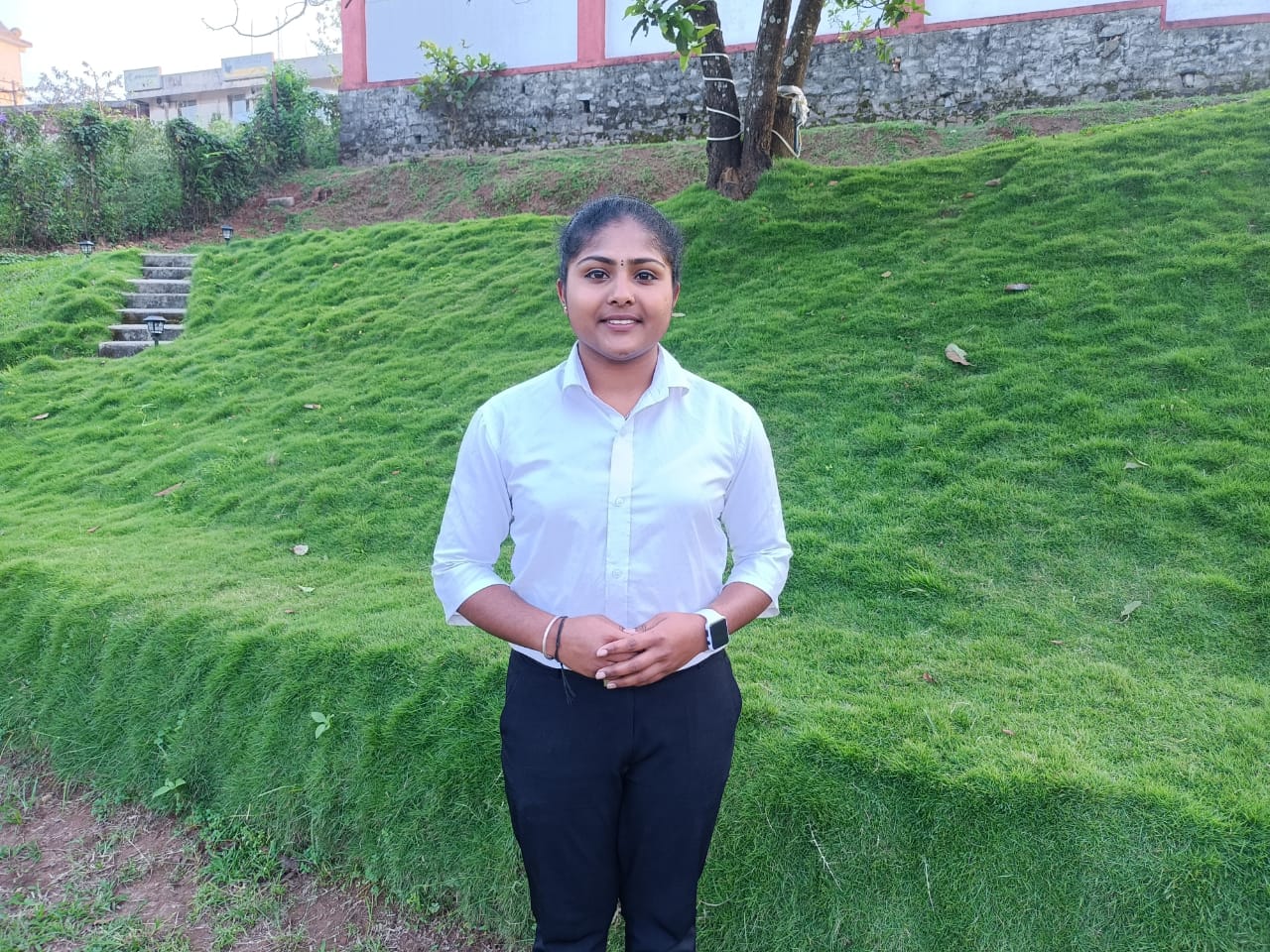 Likhitha K K
Meet Likhitha from Madikeri. She has always been enthusiastic and driven towards working in the hotel industry, however she found it difficult to convince her parents, who did not think hotel was the right place for a girl to work. Being coffee estate workers, they had only seen small homestay near their village. Once her parents saw our facilities, met the teachers and students, they were convinced but could not afford the nominal fee that we charge, through AVS an Angel came forward to support her education.
Likhitha worked hard at AVS, which helped her improve her spoken English, and she overcame her stage fright. Being a hard worker, she did not want to burden her parents in any way, she interned at a local restaurant to gain experience and earn pocket money. Today she is employed at Belli's Café and is growing in confidence which helps her handle different types of customers each day.
AVS encourages its students to continue studies while they work, she is also pursuing her degree through correspondence.
Likhita says "when I joined AVS, I learned about F&B Service, which I really liked, we did a lot of role plays, that helped me overcome stage fright and talk to people without hesitation. I would encourage my friends to join AVS the teachers are very helpful."
Belli's owner Ponnappa says "Likhita is a very hardworking and polite girl; she is always willing to go the extra mile in guest handling. We have had AVS support from the time we have opened with interns and full time employees."