The institute is the one of its kind in Kodagu, which makes everyone employable irrespective of their age and education qualification. We offer futuristic Skill training customized to the learners' need & speed. Our Curriculum is not just designed with Technical skills to meet the Global standards but laced with Value based Life Skills, Effective Communication, Digital & Interview skills that makes our students stand out and get chosen by top employers.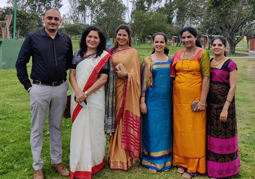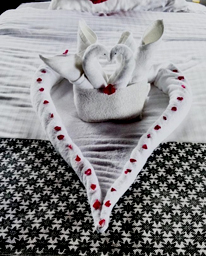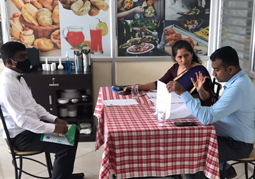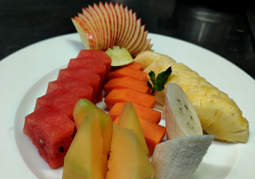 SHALINI KHANNA CHARLES
Hospitality Professional, Educator, Mentor, Entrepreneur and Environmentalist
Founder Director of Atithi Vriksha Shiksha, with over 30 years of experience in Hospitality industry. Previously, The Principal of IIHM Bangalore, Hotel School for 7 years, capping a run of over 12 years in the field of formal hotel management education her calling is in mentoring students and empowering them for the future. A qualified hotelier having a strong foundation with the Taj group of hotels. An entrepreneur – running first a call center, then as a corporate trainer and lastly, a climate change educator in schools.
Founder Member of SWMRT(Solid waste management round table) swmrt.com – working with NGOs in Kodagu towards setting up best practices in Waste Management
Director Asia Region – Young Skal and Student exchange- with Skal Asia Executive Committee. Skal.org
Connect with her on linkedin – Shalini Khanna Charles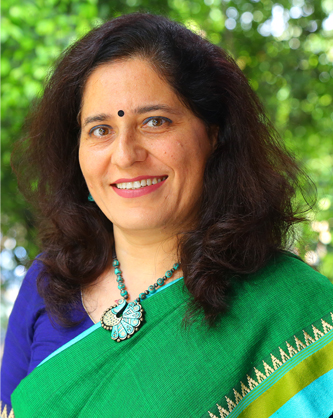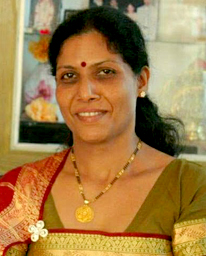 SHANTHI KUTTAPPA
Admin
Shanthi is our head of Admin who helps with all planning and coordinating required to run the show. In addition, she also handles student counseling. She comes with a rich experience of having worked with top companies like Sodexo, she is our pillar at Atithi Vriksha Shiksha.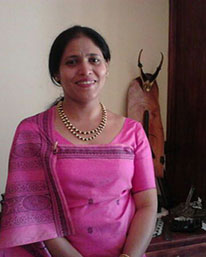 Shilpa Bhagesh
Faculty – Spoken English & soft skills
Armed with a Masters Degree in English, she has over 16 years of teaching experience at De Paul public school Wynad and at Bharathiya Vidhya Bhavan Kodagu Vidyalaya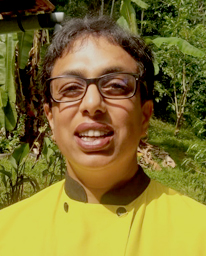 PRIAMVADA GAJARAJ
Faculty – F&B Production
Entrepreneur and Alumni of IHM-A,Taj Group of Hotels, Priamvada comes with experience of over 15 years in the Industry. Specializing in both Indian and Continental Cuisines, she is currently the Head-Chef and Co-Founder of Abeos Kitchen, Madikeri.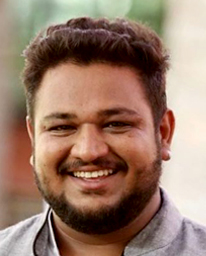 ANURAG K.R.
Faculty – F&B Service
With a Bachelor's Degree in Hotel Management, he joined the Royal Orchid group as a Management Trainee and worked at the legendary Geoffrey's pub. He currently runs one of the best coffee roasting and powdering outlets in Madikeri and is also an F&B consultant for new ventures in the region.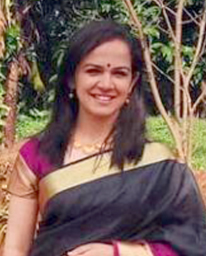 SONY K.G.
Faculty – Spoken English & Customer Service
Sony has extensive customer handling experience both with the Taj
group of Hotels and Apollo Hospitals, which makes her the perfect
mentor to teach Customer Service and spoken English.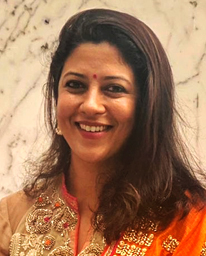 NATASHA KABRA
Faculty – Soft Skills & Communication
Natasha comes with over 14 years of work experience in Event Management; Marketing and Client Servicing. In her last assignment she headed the events department for Yahoo Software Development Company. She currently runs her own Wedding Planning company.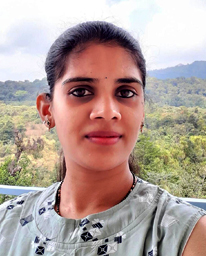 SEEMA M.P
Faculty – Housekeeping
After working with Oracle, Seema worked with Danta Resort, Madikeri in the Rooms Division for 2 years. She now mentors our students in housekeeping.
Suresh Charles
Director – Ossoor Estates Ltd.
Suresh comes with 34 years of hospitality, general management and marketing experience, with the Taj group of Hotels as well as Hutchison Telecom. Currently, Director of Ossoor Estates Ltd, Suresh is focused on coffee and eco tourism, operating and marketing homestays and resorts spread across the entire coffee belt – Chikmagalur, Sakleshpur and Coorg